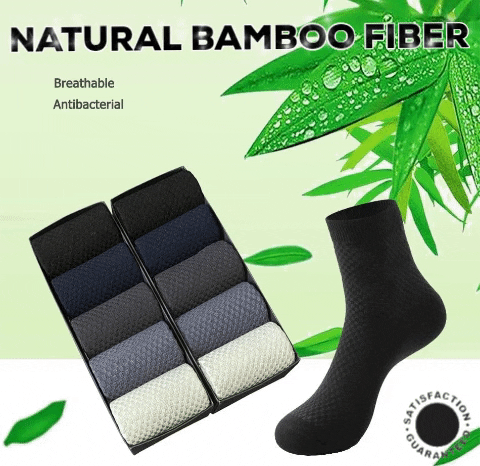 Benefits of Bamboo Fiber Socks

Our bamboo Fiber socks are composed of naturally anti-bacterial bamboo fibers which drastically reduce foot odor.

Bamboo is very breathable and far better in this respect than cotton or wool socks.They are almost 4 times more absorbent than cotton socks.

Feet need to 'breathe' to stay healthy .These socks keep your feet warm in winter and cool in summer .

Bamboo is much smoother than cotton, making them very comfortable to wear.
Bamboo fabric helps wearers keep pleasantly dry feet thanks to micro-gaps in the bamboo fiber which makes it super-absorbent.

Bamboo fibers are cellulose fiber extracted or fabricated from natural bamboo